Hi loves,
Welcome to the third instalment of the Astrology Archive! As mentioned before, The Astrology Archive is a series myself and Fiona have created where we take it in turns to talk about the current star sign that's active in that particular month.
This month the sign we'll be talking about is Aries ♈️
Check out our other posts in the series…
Aquarius (20 Jan – 18 Feb)
Pisces (19 Feb – 20 March)
💫💫💫

Date Range: 21 March – 20 April
Element: Fire
Type: Cardinal
Zodiac Symbol: Ram
Constellation: Aries
Ruling Planet: Mars
Most Compatible Signs: Libra, Leo
Least Compatible Signs: Cancer, Capricorn
Lucky Numbers: 1, 8, 17
Aries is the 1st astrological sign (house) in the Zodiac and its name is Latin for ram.
Aries signs are very active and are never ones to sit back and do nothing. They will always take action and are leaders not followers, they are continuously looking for new things to do and will never be satisfied until everything is the way they have imagined it. They strive for perfection and are passionate about what they do, as well as being unafraid to try new things and venture into unknown territories.
♈️♈️♈️
Good Qualities of Aries
Independent
Passionate
Committed
Active
Brave
Energetic
Confident
Determined
Bad Qualities of Aries
Impulsive
Outspoken
Selfish
Impatient
Stubborn
Opinionated
♈️♈️♈️
Aries…
Aren't afraid to speak up for what they believe in
Are dynamic and spontaneous
Will always try new things
Have a strong sense of self-belief
Are hard to keep up with
Will never do something just because everyone else is doing it
Always have multiple projects and ideas in their minds
Will always tell you what they're thinking
♈️♈️♈️
Aries you may know…
Lady Gaga
Jackie Chan
Leonardo Da Vinci
Vincent Van Gogh
Elton John
Celine Dion
Pharrell
Emma Watson
Reese Witherspoon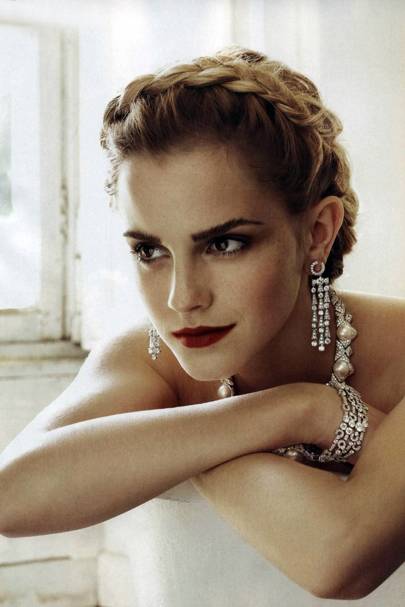 ♈️♈️♈️
Constellation
♈️♈️♈️
Aries Links
Astro Style
Horoscope.com
Astrology.com
♈️♈️♈️
And there we go loves! Are any of you an Aries sign?? If not, which sign are you – how long will it be before Fiona and I get around to it?!
I hope you're enjoying this series just as much as I am and I'll see you in my next post.
All my love,
Chloe .xx