Hello my loves,
December's music…why. Why was every single song in existence born this December. The universe wants to make more work for me and I'm not here for it. This is going to be a fat music post so apologies in advance.
💫
The king's album came out this month and of course, I'm a million percent here for it. I did a whole separate post on the album the day after it was released which you can see here so I won't talk about it all over again, but my favourite from the album is probably She. Which is weird, because my favourite from the first album is Woman and She is like…Fine Line's version of Woman. It's Woman pt. 2, so it's funny that it's also my favourite. Am I making sense. Probably not.
romance – camila cabello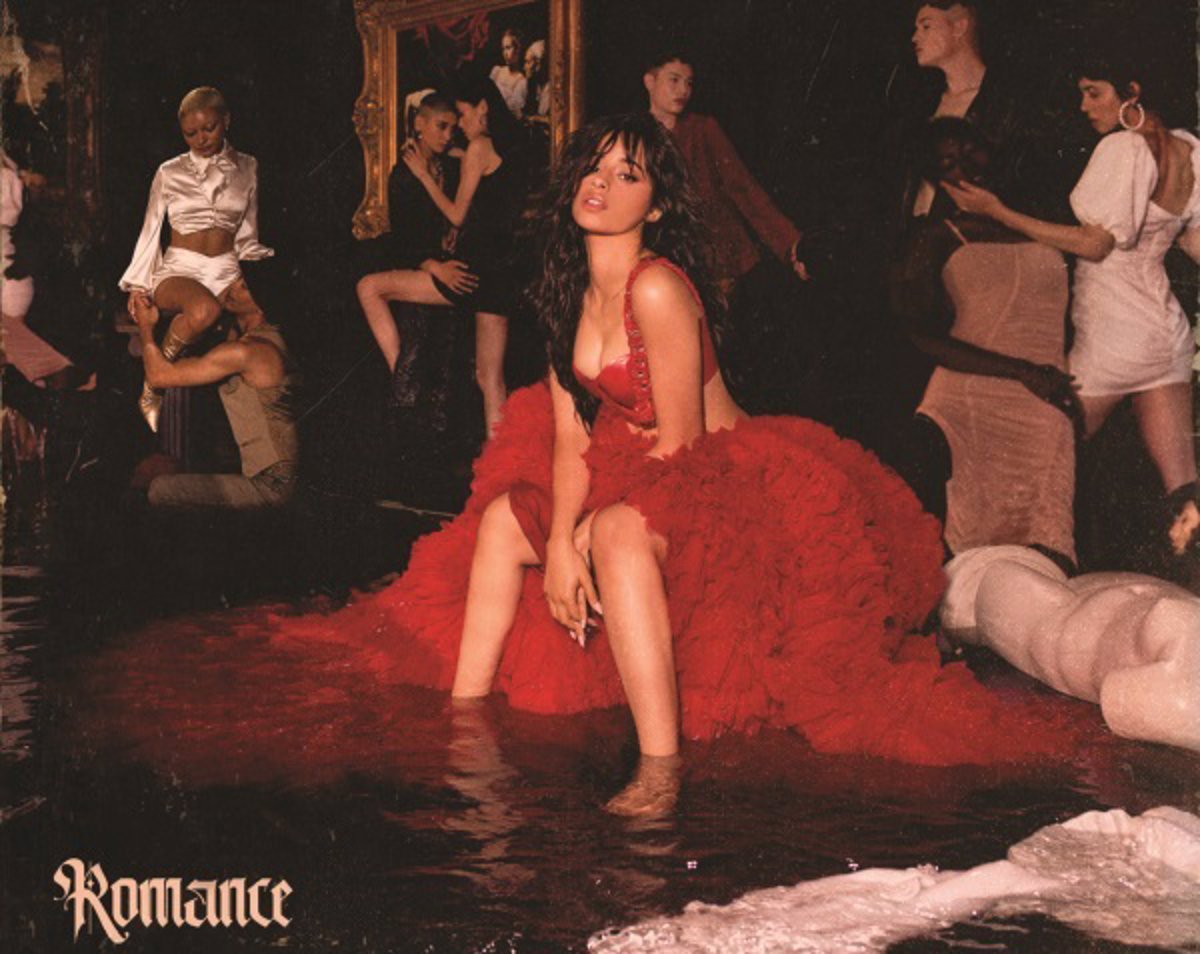 Another amazing album that came out this month! We were well fed in December I'm telling you. One of my favourite things is finding an album where you love every song on it and there's not one you would skip, which is a rare find for me because I must be hard to please. Camila has brought out two albums so far and I've loved all of the songs on both of them, which as I said, is so rare. The fact that I loved everything on her first album was a nice piece of luck for me but for her to then bring out her second album and for me to love everything on that one too??? She's got it. She's such a brilliant artist. Anyway, my favourites from Romance (the new ones that I haven't mentioned in other music posts) are Should've Said It, My Oh My, Dream of You and First Man. Every time I listen to First Man I bawl my eyes out and I don't even know why. It came on in the car when I was driving home the other night and I was crying like a baby, it's fair to say I was getting a few odd looks from the people in the cars around me…
finally / beautiful stranger – halsey
My favourite song of the month by a million miles, Halsey has been frequently releasing a lot of music lately and I've included pretty much all of them in my monthly music posts but this is definitely my favourite yet so far. I've mentioned this before in previous posts but the things she's been releasing lately are similar to a lot of her old music which was my absolute favourite and this is just the most beautiful song, it's perfect. I love it so much. So so so much. It's amazing.
suga's interlude – halsey, yoongi
Again, so amazing. I'm so happy Yoongi got his own interlude and she named it after him:(( my heart. This song is so honest and so beautiful and I think it's so important for them to have both talked about their experiences in such a way. Kudos to Halsey for using her platform in such a way and of course, Yoongi was the perfect person to accompany her since he's no stranger to expressing this type of thing himself.
love – prettymuch ft. inigo pascual
I actually wasn't too keen on this song when it first came out, I thought it was okay. However, the music video came out in December and I felt like it kind of changed everything so now, it's a bop.
future nostalgia – dua lipa
The chorus to this song is 100% the thing that makes me love it so much, it feels so nostalgic which makes perfect sense considering the title of the song but yeah, it's a bop.
only 1 (live) – ari
Ari released her live album this month and I'm so happy:( my favourite live track is 100% Only 1, I feel like it made the song even better than it already is. Successful is also super good live (my favourite from Swt) so definitely have a listen to that one too!
everything i wanted – billie eilish
I've said this before about Billie's songs but sometimes I feel like I don't enjoy / like them that much until I listen to them at the right time and suddenly everything clicks and I'm really grateful it exists. This song is one of them.
can we dance – the vamps
An oldie but a goodie. I used to love this back in the day (wow I sound like a middle aged man) and I've been listening to it again lately which has reminded me how good it was.
christmas on high – gregory david
I kept hearing this as background music in Vlogmas videos and thought it was really cool so hi, hello. Welcome to the only Christmas song in the December playlist.
💫
Korean
I don't even feel guilty about the amount of Kpop in this post because it's been dry for the past couple of months and this more than makes up for it. So !! Many !! Songs !!
middle of the night – monsta x
They're bringing out their English album in February and I'm so ready !! I really love this one. I'm also so glad Wonho's vocals are still in it too because they didn't have time to take them out before the release so Monbebes we're winning. Their pronunciation is always so good as well, they do such a great job of it. They killed this one.
coming home – nct u
I'm not sure why SM keep giving us Winter Jaehyun and thinking we're just going to be able to cope with that like it's fine. Because it isn't. I'm not alright. Also, Taeil's vocals are insane like pls vocal king come thru. They never fail to disappoint. This one is just so lovely and wintery and I always look forward to them annually doing this type of thing.
all night – astro
So good! I don't have much to do with Astro but I know good music when I hear it. This is so nice.
wannabe – golden child
My angels:( I haven't spoken about Golden Child before but they're one of my favourite groups and this is their most recent comeback and it's so good, they also had their first ever win with it which makes me so !! happy !!
let me – golden child
Let's just go on a Golden Child binge shall we. This one is so catchy and they're all so cute and their songs are so catchy and happy and:( my heart. It's all so bubblegum and cute and happy and it's what I'm here for. Also, the dance is so cute I must have watched them do it a million different times and I never get bored of it, it's so cute.
damdadi – golden child
Again !! Bubblegum cute happy songs are what I live for. The dance in this one is even cuter it literally makes me laugh (in a good way) every time I see it, not sure who choreographed this one but thumbs up for making me smile each time. It's all so cute and catchy I just can't cope.
spotlight – 1the9
Super catchy and more importantly when I first saw them dance this I was completely blown away, the routine is so good (wow I sound like I know what I'm talking about) but I've honestly not seen a routine danced so well like this for the longest time, it was so so good.
enough – sf9
I've been playing this one sooo much. Every time I listen to it I pull a few facial expressions because a couple of the lines make me cringe but it's so catchy so it's totally fine. This is Kpop. It's what we signed up for. I love it.
obsession – exo
I don't stan EXO but they do make some seriously good songs and this is one of them – also can we talk about Kai in that crop top for a second? Here for it.
groove – exo 
Speaking of EXO's good songs this is another one of them, it's seriously so nice and it's probably been my most played song this month along with Ya Ya Ya. It's so soft and dreamy and nice and Baekhyun's vocals are *chef's kiss*. 10/10. So good.
ya ya ya – exo
Probably my favourite Kpop song this month, I've literally been listening to this non-stop. It's so good. I know I say this about every song but seriously this one is 349234923% the best. When Baekhyun started harmonising with the backing track I lost it. Lost it I tell you. I could not BELIEVE IT. Devastation.
dance with me – vav
So sweet !! This one is such a bop and super catchy which I know I say about every song but it's true.
replay (cover) – txt
My favourite people in the world are getting covered so much lately and I'm so happy about it. TXT recently did a cover of Replay and it was one of the best dance covers I've seen, if I squint my eyes a lil bit it's like it's SHINee themselves – the high tops, the jackets, everything. It makes me so happy:( I must have watched this like a million times. Yeonjun absolutely killed it.
💫
And there we have it loves!
I can't believe this is 2019's last music post, I'm super excited to see what music we get in 2020!
All my love,
Chloe .xx