Hello my loves,
Guess what happened this month !! The best thing to happen in 2020 so far, that's what.
This month, we were blessed. Finally, after what felt like 1000 years of waiting, the world was blessed with the masterpiece that is…
BTS
MAP OF THE SOUL: 7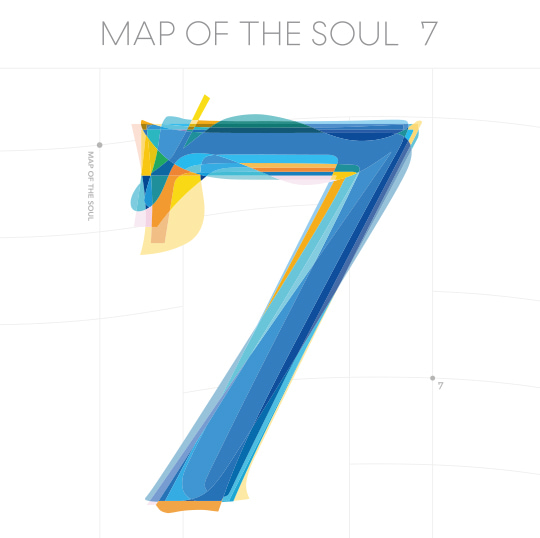 I was going to do a whole separate post on this but if I'm being honest here I didn't have time and so it's getting whacked at the front of this post instead because if there's anything you need to take from February's monthly music it was that the best people in the world released (yet again) the best album in the world and we all need to appreciate and talk about it because holy SHIT they did that. They. did. that.
My favourite (new) tracks are My Time, 00:00, ON, We are Bulletproof: the Eternal, Outro: Ego, (so basically all of them)
My favourite overall track from of those is 00:00 (Zero O'Clock) and I honestly just:((( my freaking heart, man. It's like getting a warm hug every time you listen to it, it's so, so beautiful and it makes me tear up every time !! I love them so much, I really do. I'm so grateful for them and their existence and their music and !!!!!!!! I love them with my whole entire heart. I'm sticking all of the MVs here because it's what the world needs.
♡
I've also been on a bit of a James Smith hype this month – haven't caught up with his music for ages but I'm so glad I did because he's released some really beautiful stuff !! My favourite out of these is Rely On Me.
say you'll stay – james smith
rely on me – james smith
hailey – james smith
tell me that you love me – james smith
♡
Anyway, back to our usual schedule…
lost in yesterday – tame impala
Heard this on the radio and thought it sounded soooo good. Wasn't surprised when I found out it was Tame Impala!!
me & you together song – the 1975
I feel like there's been so many good…sounds this month? This is definitely one of them. This is classic The 1975 for me and I love it so much, the nostalgic sound of it all and the best conversational lyrics ever…my favourite The 1975.
get me – justin bieber ft. kehlani 
Considering I don't particularly like Bieber as a person I feel bad for promoting his music essentially but maybe I'm being overly snobbish. Anyway, the first time I heard this I thought it was really boring and was super disappointed since anything with Kehlani on it is usually fire but for some reason I just couldn't get into this! (No pun intended) however, it's grown on me lately and now here we are.
old me – 5SOS
Love love love. They included so many old videos from 2012/2013 in this video and it made me so nostalgic and sad because that's the 5SOS I knew and grew up with and I miss that whole time period so much and wish I could have it back (!!). Before the rest of the world discovered them and we spent time seeing them at small gigs and stuff:( I miss it. Love these guys.
♡
Korean
I already mentioned MOTS 7 at the beginning of this post as it just couldn't wait but, here's the rest of the Kpop stuff I've been loving this month!
without you – golden child
Little angels !! I'm so glad they're getting more recognition these days because they deserve it so much.
going crazy – treasure
Have I spoken about Treasure yet ?? I honestly can't remember but !!!! eeeeeee. I'm so glad they're finally close to debuting after we've had to wait over a year !! I'm seriously so excited and seeing them come back and get back into everything again was honestly the greatest and of course, getting to hear Going Crazy and seeing all the mini promo for it and stuff was so exciting and nice because I missed it and it made me remember why I was so excited for them all in the first place. Debut date is near and I'm so excited !!
mamma mia – sf9
As I said before, we love a bit of SF9 over here. This song is so catchy and…the MV? Questionable and not a clue what's happening but I love it. 10/10 would recommend.
got my number – monsta x
Angels finally released their first English album this month !! This is my favourite from the whole album, it's so so super catchy and they did such a great job with it.
♡
And there we have it loves – as always, let me know if you like / listen to any of these!
All my love,
Chloe .xx