Hello my loves,
A bit of a different book haul today!
Ever since I started using my Kindle again last year I've become pretty much obsessed with it and now I usually always have a physical book and a Kindle book on the go at the same time. A few days ago I saw some insanely good offers on some books I'd been meaning to read for the longest time and decided this was the perfect opportunity to buy them. All of these books were 99p minus Their Eyes Were Watching God which was £1.99 – a steal !!
☼
Everyday Sexism – Laura Bates
This one has been on my TBR for a really long time now and I just never got around to buying it. When I saw it was 99p on Kindle I snatched it up straight away! This will probably be the next thing I read and I'm honestly really excited. I feel like I'm going to discover a lot of things that I need to know, that I don't yet already.
☼
When We Believed in Mermaids – Barbara O'Neal
When I saw this title I knew it was familiar to me and thought hm, is that on my TBR? I feel like it is…and then I checked and low and behold, it was. I think it was initially the cover that first drew me to the book, it reminds me a lot of Crawdads and then when I read the synopsis I thought it would be such an interesting story. The title is also very beautiful too. This book is about a woman who lost her sister during a terrorist attack but 15 years later thinks she sees her in news coverage of a club fire on TV and goes out on a search to find her. I think it'll be such a beautiful read and I have a feeling I'll love it like I did Crawdads so, here's to hoping.
☼
Six of Crows – Leigh Bardugo
Everyone and their grandma knows of this book and everyone and their grandma has also probably read it, too. I actually had no intention of ever reading Six of Crows but when I saw it for 99p I thought eh…why not. Might as well. I do this a lot but it's one of those things where I'm going to read it just to say that I've read it, because it's such a popular book and so well know. I didn't even know what it was about but I had a look at the synopsis and it looks promising – it kind of reminded me of The Hunger Games ?? I'm not sure why. I'm currently reading Catching Fire at the moment so maybe I've just got it on the brain, but I really do think The Hunger Games is such a great series of books. Normally the whole fantasy series thing (if you could call Hunger Games that) isn't my cup of tea, but things like Maze Runner and The Hunger Games are exceptions for me – I really love the adventure element of it all. Six of Crows sounds like it could be along the same vein so, hopefully I'll like it!
☼
The Color Purple – Alice Walker
I could not believe this was 99p!! I'm making a conscious effort to constantly be reading books by black authors now and this one had been on my TBR for a while – it was actually going to be the next one I wanted to read and then I saw it for 99p and was like, there's no way I'm not buying that. I really, really can't wait to read this.
☼
The Book Thief – Markus Zusak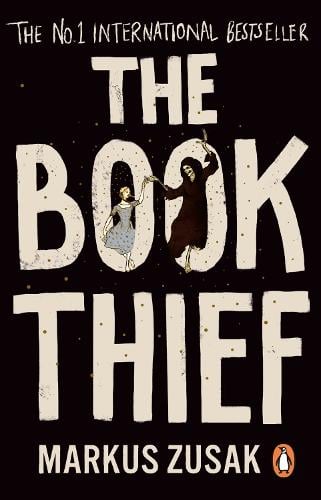 A classic. Everyone has read or heard of The Book Thief. Again, when I saw this for 99p I was like…yes. Thank you very much Kindle Gods. I'll gladly add that to my basket. The Book Thief has been on my TBR for a long time since, as a reader I feel like it's just one of those things you have to have read. Soon I'll be able to add myself to that list!
☼
Strange The Dreamer – Laini Taylor
Strange The Dreamer is one of those books that I cannot wait to physically own, as it's so beautiful. The edition I want (pictured) is expensive and hard to get hold of though and so I know it'll be a while before I actually get around to purchasing it. The whole point of my Kindle is so that I can read books I don't feel the need to physically own so it saves me spending unnecessary money and taking up shelf space – I was of course going to read Strange The Dreamer when I bought it but then seeing it for 99p on Kindle I was like…this can be an exception. I'll read it first and buy it later. I'M EXCITED.
☼
Their Eyes Were watching God – Zora Neale Hurston
I know I've said this about every single book on this list so far but I truly am so excited to read this one. It's been on my TBR for a long time and it's one of those where I feel like I'm really going to love it. I can already tell it's going to be a great book and a really important one…I really think I'm going to fall in love with it. This one was £1.99!
☼
All my love,
Chloe .xx
Goodreads – ChloLuna