Hello my loves,
Here's July & August's book reviews!
☼
Punk 57 – Penelope Douglas
3/5 Stars
☆☆☆
This book…it's free on Amazon, first of all, if that tells you anything about it. So many people on Booktube were raving about it and since it wasn't going to cost me anything to read it I thought why not. It's about two teenagers – Misha and Rowan, who get set-up as being pen-pals in school and essentially become best friends, staying in touch through letters ever since. They live near each other but they've never met as they don't want to ruin the magic between them in their letters, and they think that finding out who the other person was in real life would do that. Long story short, Misha bumps into Rowan and figures out it's her, but Rowan has no idea. *POSSIBLE SPOILER ALERT* but Misha then (for a reason which I won't spoil, but which is completely ridiculous and uncalled for) essentially sets out to ruin Rowan's life (all whilst she has no idea it's Misha), and the whole thing turns into a graphic BDSM novel about rough sex, rough sex and…more rough sex. Enemies to lovers, basically. I'm not a prude by any means but the whole thing just made no sense to me and I was wondering how I'd ended up reading a graphic porn novel with such a ridiculous plot. The reasons Misha was doing the things he was doing to Rowan made…no sense, and there was a lot of rough sex involved but for example only near the end of the book did he suddenly start to ask Rowan if doing X to her was okay or if she was comfortable with Y and I was thinking hang on a minute, you've been doing all of these things without a care in the world for most of the book so far, now you care about consent and if she's comfortable? Made no sense. Not a bad book but just very…not what I signed up for. Also not a very in-depth review for me to give either but there's really not much I can say – it wasn't a bad book by any means, it just seemed a little…pointless at times? Like just writing for the sake of it. A bit random. If I knew what the book was like beforehand I probably wouldn't have bothered reading it.
☼
Please Look After Mother – Shin Kyungsook
3/5 Stars
☆☆☆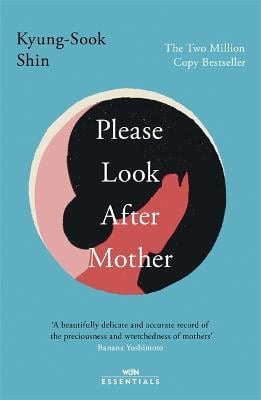 This is a Korean-translated novel about a family whose mother goes missing, the story is from multiple perspectives of her family members such as her children and her husband, and they all recount how they knew her and essentially took her for granted as their mother / wife. They realise they didn't really know her as an individual person and only ever saw her as their mother e.g. not a person outside of that. I think the translation made the book a little duller than it would have been in Korean but Korean translations can be like that as it's hard to translate the same kind of feelings over – overall a nice book though.
☼
The Master & Margarita – Mikhail Bulgakov
4/5 Stars
☆☆☆☆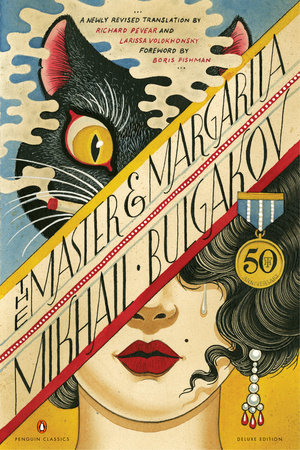 A classic that came onto my radar not too long ago due to the title, I ended up buying it when one of my favourite Booktubers hauled the 50th anniversary editions (one of the most beautiful books ever) and so I snatched it up straight away. I really loved this book. It's crazy and magical and weird and funny. The actual plot of the book is in my opinion hard to explain since it's so bizarre, but it's about the devil, basically, the devil and a talking cat who cause lots of trouble and then essentially erase all trace of it afterwards so that the people talking about it are seen to be crazy and locked away and shunned by everyone else around them. It's very comical and I just loved it. The Russian names would confuse me a little at times since there were so many, especially since some people seemed to be referred to by more than one name and so sometimes it was a little challenging but other than that I really enjoyed it. The title comes from two characters whose journey we follow within the book, The Master and Margarita fall in love and spend a lot of time together in the Master's ground floor apartment as Margarita is a married woman who does not love her husband and therefore sneaks away to be with The Master when she can. For reasons I won't spoil they end up being torn from each other's lives and losing track of each other forever, and Margarita lives in sadness wondering where her Master has gone and if she'll ever seen him again. That's where the devil comes in, who tells her that he can bring her to the Master, and that's where the (second half) of the story unfolds…
Overall a really enjoyable read and I'd definitely recommend. Very humourous and I can see why it's a classic!
☼
A Study in Charlotte – Brittany Cavallaro
3/5 Stars
☆☆☆
This is a Holmes and Watson retelling (a play on A Study in Scarlet) about the descendants of Sherlock Holmes (Charlotte Holmes) and Dr Watson (Jamie Watson) – the two end up at the same university, with Jamie essentially being a little infatuated with Charlotte and wanting to get to know her, but Charlotte isn't really interested. Things end up happening though with Charlotte and Jamie essentially being framed for a murder they didn't commit, causing them to have to work together in order to figure out what's going on and who the culprit is. This was a buddy-read for me and I'm glad it was because I spent so much time screaming over voice notes about how silly this book was at times. It was so unrealistic at points, Jamie was like a stalker, Cavallaro couldn't figure out whether the two were friends or lovers, Charlotte was made out to be some kind of ridiculous genius when she wasn't, the writing was very simple yet random complex words and phrases would be thrown into sentences out of nowhere causing my friend and I to be like I'm sorry…what? The handling of consent and r*pe in my opinion was not good, it wasn't handled as seriously as it should have been as I found "Jamie" being very blasé about things sometimes, which I didn't like and I think Cavallaro should have and could have done a better job of this.It was however a good experience to buddy-read because of how silly the novel was and of course, it's always good to be able to laugh about it. I think if I'd have been reading this on my own it would have been a different experience, and I can't say I'll be carrying on with this series which is a shame because I thought I was going to really like it. I thought it was going to be like Truly Devious (aka my favourite series ever) and it just wasn't, it was a flop in comparison. Maureen Johnson sets the scene and just does everything so much better. Oh well!
☼
Days of Blood and Starlight – Laini Taylor
3/5 Stars
☆☆☆
The second book in the Daughter of Smoke and Bone series, I didn't really have any intention of carrying on with the series after reading the first book but I saw it for 99p on Kindle and thought I might as well. I was originally reading it on my Kindle and it was a bit of a slog to get through as it was over 500 pages (I don't know why I keep reading fantasy when I clearly don't enjoy it very much) but about 40% of the way through I switched to reading it on the Kindle app on my phone and this sped up the process so much, to the point where I was actually enjoying it! I had around 200 pages left and our systems were down at work one day so I finished the book then – I enjoyed this one more than the first one because the world and characters etc. were already established so it was kind of like we got straight back into the action. It's actually made me want to eventually read the third book at some point which never usually happens but if I see it around for cheap I'm definitely going to pick it up.
☼
Solitaire – Alice Oseman
3/5 Stars
☆☆☆
Alice Oseman is someone I wish I'd been able to read when I was 16/17 because her books are very typical YA for me (not in a bad way). After reading Radio Silence earlier this year and wishing I could've read it when I was 16, I decided I wanted to carry on and give her other books a try too. Solitaire was the next one as my radar as it's famously described as "The Catcher in the Rye for the digital age" by The Times (spoiler alert: in my opinion it's not and has no similar qualities whatsoever) but as The Catcher in the Rye is essentially my favourite book of all time, it's fair to say I was intrigued. This book is about Tori Spring, a sixth form student who…has depression, to put it lightly. She meets a guy called Michael Holden who makes her world a little more interesting, and there's also an anonymous game going around called Solitaire…but who's behind it and will they take it too far?
I really loved the sixth form setting in this book, as Oseman is British it was great to read about things I could actually relate to and seriously picture for once. I've said this before but I think I tend to subconsciously read a lot of American authors, so it's always nice when I actually read a British author and I'm like yes, I can picture that so clearly because that's exactly what it was like when I was at school – in fact, I was just picturing my school / sixth form the whole time and I really enjoyed the whole atmosphere of the place.
Overall, I enjoy reading Oseman's work as it's so quick and easy and I'll definitely continue to read it in future – onto Loveless next!
☼
And there we have it! Let me know if you've read any of these and what you thought!
All my love,
Chloe .xx
Goodreads – ChloLuna